After just 12 months away from the top spot, the clubbing world has spoken and has decided to right their collective wrong by voting the now 27 year old Space Ibiza back into the number one position in its final year.

Here are the list of the best Croatian clubs in 2016 at "DJ Mag Top 100 Clubs Poll"

No. 11 Papaya Club Zrce Beach (Novalja, Pag island)
Located right on the beachfront on the party Island of Pag, the club boast's a huge beachside arena to dance in, plus a luxurious VIP area and an "afterparty beach" at the back.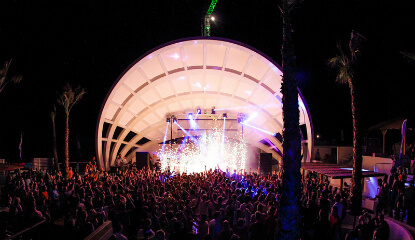 No. 20 Noa Beach Club (Novalja, Pag island)
Built from several interconnecting platforms bobbing in the Adriatic Sea, Noa Beach Club is a luxe Croatian beach club like no other. The platforms each host a range of different activities — including cocktail bars, day beds, a VIP area, several pools and even a few "private islands" and secluded lounges.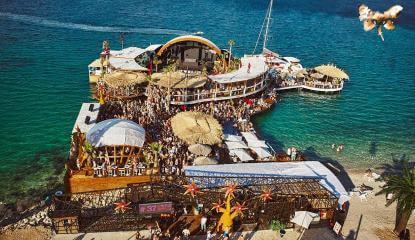 No. 39 Barbarellas (Prosika - Pirovac)
Barbarellas Discotheque, situated in Tisno, Croatia, is the sister venue of The Garden Resort, home to a number of intimate dance music festivals including Electric Elephant, Love International and Soundwave. The 2500-capacity club is set in an idyllic spot on coast which, according to its owners, was surrounded by farmland when they first discovered the location back in 2011.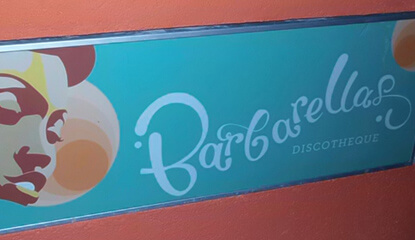 No. 45 Aquarius (Novalja, Pag island)
Aquarius is one of the many Croatian hotspots that have become well known to clubbers all over Europe in recent years. During the day, this mini-oasis of luxury is a restaurant and bar, and by night a club. It boasts VIP service and cozy cabanas, as well as pools around which all sorts of larks can be had on various different platforms.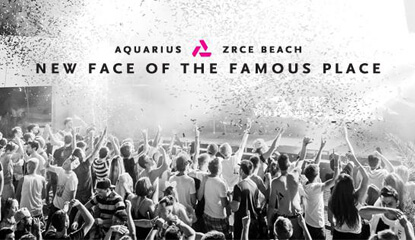 No. 75 Revelin (Dubrovnik)
Set within the beautific surroundings of Dubrovnik's old town — the idyllic setting of Game Of Thrones — Revelin resides inside a sandstone fort built in 1453.