After releasing Haris' 'All I Need' including remixes by Silicone Soul, Aciilectro, Mili Sefic and Toton, London bound - Adriatic rooted imprint Laus is back once again with a release by Haris, collected as a diverse 4 tracks 'Mixed Emotions' EP.

Since 2000's, Laus has been on the forefront of tech-house scene, with a label leader that has been deeply involved in various underground scenes for many years. With 34th release, Haris is questioning directions of modern music that we wish to dance on. The journey begins with Ayde Yano, traditional Balkan song, performed by an amazing singer and composer Tanja Tzarovska. Among many other releases, her angelic voice was featured in Troy and The Passion of The Christ movie soundtracks. Haris spins traditional 7/8 rhythm in another direction and gives fluent-tech-motion to Tanja's lush voice, leading a listener to a spiritual dance in their mind. It's not excluded that this track could become a hit on a festivals such as Burning Man.


A musical signature created in Brixton burns inside heavy bass lines and hard hitting tough beats, pushing future-garage resonating levels up to the max in Kucha Gori - (eng: 'House on Fire"), a tribute to illegal raves and a track that has the vibe of new tomorrow, definitely something that many underground dj's will be seeking. We sincerely hope that your house won't burn down while you will be listening to it! Essentially a love song, emotional strings and nostalgic keys of Surrender take us back to the days when moving hips and raising our hands to the sky was the only thing important, and a liberating voice radiates that Ibiza morning felling. For slightly darker moments, we have kindly provided you with a dub version as well.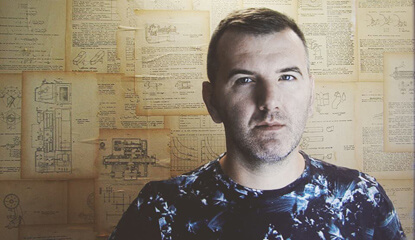 Uplifting space-disco-tech-groover Transformed, proves that Haris is still on the forefront of tech-house sound, and with a fresh approach, using long minimalistic transitions and tasty polyrhythms, he creates a 'mad-max' category piece.