Two weeks ago Ljubljana was hit by a thunderstorm better known as Boris Brejcha, who packed almost 3000 visitors to Gospodarsko razstavišče and honored them with a 3-hours long super-charged set that didn't leave many people in dry clothes.


Just before the show, we stole 10 minutes of Boris' time and asked him some questions about his new album, changes in style, past gigs,… If you are interested in why Boris wears the mask or what represents the difference between commercial and techno music or where from he draws his inspiration or what kind of face cream he uses (it's Bübchen, btw ), please check out his extensive Q&A recently done on Reddit. Meanwhile we focused on some topics interesting to us, and boy did those minutes fly.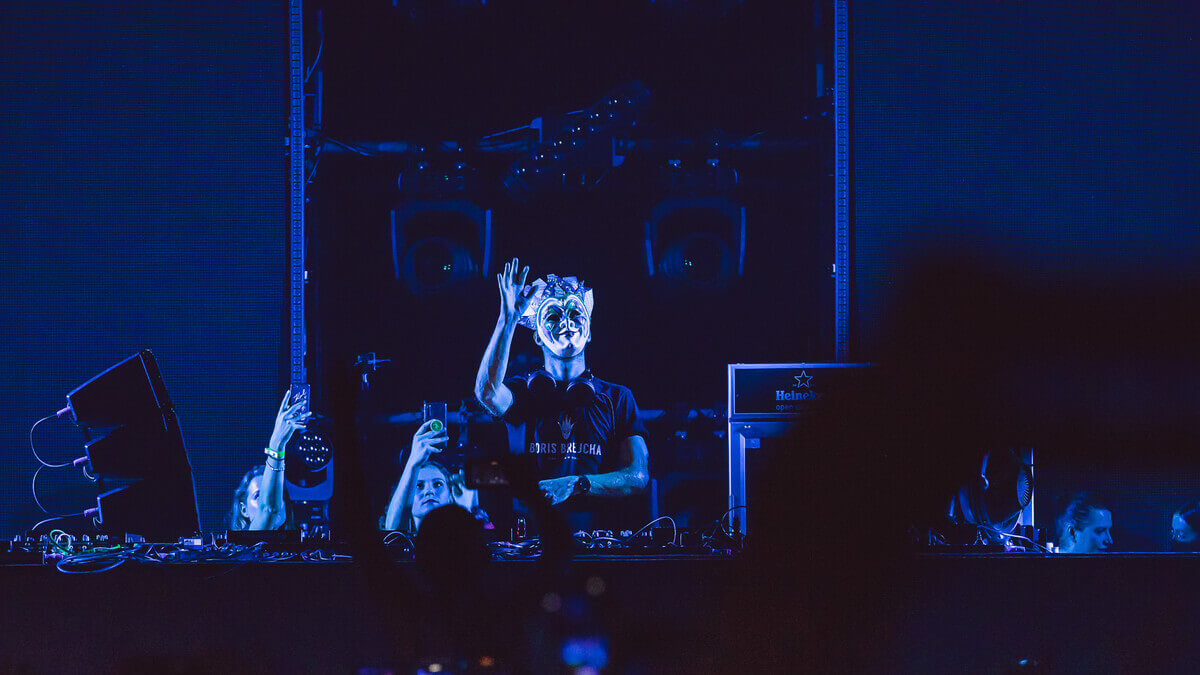 New album on the horizon!

With a little gift for pre-orderers…Three years after his last album "22" was released for his own record label FCKNG SERIOUS, Boris is getting ready the new - yet untitled album.



KS: Hi Boris! Can you tell us a bit more about your new album? When is it going to be released, on what sort of media, is pre-order available?

The Joker: We still have some singles coming out until the end of the year. We already have "Gravity" and "Happinezz" out there and in two weeks we are releasing "Never Look Back"! After that we'll go out with "Lieblingsmensch" and another one and then finally drop the album with 12 tracks in January. So, it'll consist of some old singles and some new tracks and will most probably be available only for download on: Spotify, iTunes, Amazon, Beatport, everywhere. It will be available for pre-order as soon as we drop "Never Look Back" in two weeks and there will be a little gift included, but you'll see



Cercle – in the right place at the right time

We also remembered his famous 2017 set at Château de Fontainebleau for Cercle and wanted to discuss the differences in style between then and now, after he's recorded another set for Cercle at Grand Palais in June 2019.


KS: I've noticed some changes in between your Cercle sets in 2017 and 2019. First one was in my opinion the one that propelled your career the most; it was way more melodic, a bit retro-electro and quite catchy. Will you be returning to this kind of style?

The Joker: I produce my music how I feel it. I remember the time when I was producing "Purple Noise" or "Lost Memory", I was in a super-bad mood and that was the reason why I produced such tracks. When you're happier, you produce different kind of music. People say that as an artist you really need to be in a bad mood to write the best tracks, and that's true! Generally, I just like what I do and it comes from my heart and that's what it's all about.



KS: Did you select the tracks for the 2017 set to appeal to the wider audience and do you apply any market strategies when planning your sets?

The Joker: No! The only strategy is to use my 3-months break from touring that I get every year to get into the studio and produce 10-12 tracks and then I include them in my new set. Of course, I like to play new tracks more, because I've played the old ones hundreds of times and it tends to get boring. The Fontainebleau set was not a strategy, it was a set that I was playing the whole year, but Cercle recorded it and the moment just happened. And it wasn't only the Cercle set, one year later there was the Tomorrowland set with the intro "I Take It Smart" that also had a huge impact on my career.

Gigs, dreams and dream-gigs

Interestingly enough, the track "Purple Noise" was released back in 2013 on the "Feuerfalter" and it still survives to this day as a mega hit that falls heavy on the audiences' hearts as it's usually the last one in Boris' sets.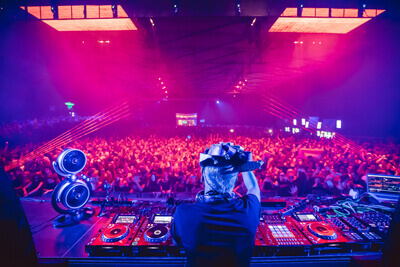 KS: Speaking of "Purple Noise" - you almost always close your sets with it. Is there a reason to it?

The Joker: It's super simple. Everybody knows this track, everybody loves this track and it's the best combination of strong beats and nice melodies. It's a good track for the people to remember. Also, I get a lot of messages nowadays, with people asking me what is this track?? Because they didn't know me before so they don't know this track. It's kind of new for new audience.


KS: Speaking of gigs, do you remember your first gig that you played as Boris Brejcha and how many people were there?

The Joker: The very first gig I played was in 2007, in Brazil, as a part of a sea-side festival. I had 7 days to hang out on the beach and I played only once, there were like 150 people and it was really good for me. But hey, it was a festival!




KS: What is your dream-gig? Maybe a venue you haven't yet played but would like to and who would be your guests, if any?

The Joker: No, I would say it's the same like when you have a house. It doesn't matter where the house is, as long as you have your friends and family around you. So the perfect gig wouldn't necessarily be on a special location, but I'd like to have a label night with all my guys from FCKNG SERIOUS and my dad is coming, and my family, my friends… That's a good gig!


The storyteller with both feet on the ground

The moment Boris entered the backstage in Ljubljana, he started recording a story for his social media profiles. He filmed the spread on the table, soaked in a bit of the atmosphere that he shared with his fans and only then proceeded to have a drink (a Jack-cola, btw) and the interview. Unlike many, Boris shares lots of his life with fans on Instagram and Facebook.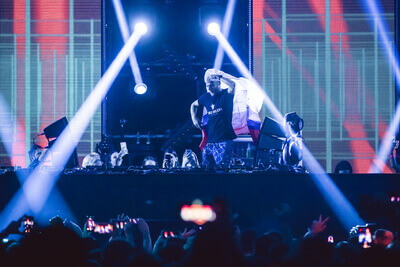 KS: What about social media? You are immensely present and available both on Facebook and Instagram. You often post so many stories it's hard for me to watch all of them. It's a rarity today for an established artist to invest so much personal time and energy in the up-keep of his social media. How do you manage all this?

The Joker: Actually, I do take a break from time to time. Three weeks ago we arrived to the US for the tour, straight from Ibiza, and I got sick. That's when I decided to pause the production of all my social media stories, I just did a few photos. Usually, I have time for this! When I am travelling for example. Other people hang out at the airport and play games or listen to music, while I do stories! I do everything by myself and I still answer all messages by myself. OK, maybe 1 year ago I was answering every single message, while today I won't answer to messages such as "You have to come play in XY country", but it's always me who is answering questions.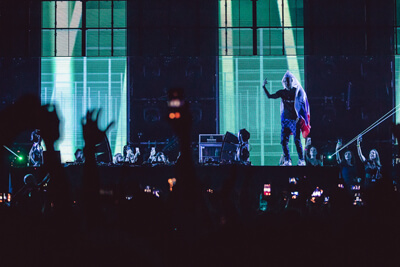 KS: Does this leave any time for yourself? Does it affect your personal life?

The Joker: Oh no, I still have time for myself. If there would be no time, I'd cancel it. So don't write too much!


KS: MySpace played a big role in propelling your career in the past. In your opinion, what is the most similar platform to it nowadays?

The Joker: MySpace was really nice for musicians because you could have showcased both your profile and some tracks. Then Facebook came along, then Soundcloud, Youtube, and Instagram which is super big now. For me, Facebook is already dead. There are a lot of users there, but nobody is really using it. Maybe just for searching the events and parties one could go to. The real social media for me is Instagram. I get way more messages on Instagram today. But that is today, tomorrow, who knows? Maybe something else is coming.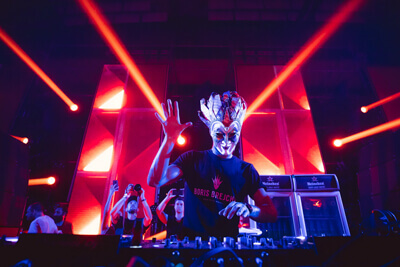 Slippers and a robe on for New Year's Eve

KS: In Croatia we often start planning our New Year's Eves as soon as the summer finishes. Do you have any plans or gigs we might put in our calendar for this purpose?

The Joker: Yeah, I have a plan. I'll stay at home and relax I mean, we have some pretty good offers, but my vacation starts on 15th of December and lasts until the beginning of April, so I don't want to cut it. I'll have my vacation and that's it!