Ewan Pearson - we found out that he taught at the faculty, loves Blade Runner, is producing a new Jagwar Ma album, and we knew from before that he remixed Chemical Brothers, Depeche Mode, Goldfrapp and that he spinned in Croatia, other interesting facts are on you to find out in this interview.

1. Hello Ewan, thank you for finding the time for doing this interview. To start in the middle, where are you at in this moment of your life? How are things going?

Things are good! They changed quite a lot in the last two years in that I became a father and moved back to London from Berlin both within the course of a year. So two pretty big changes. But both of them are going well I think. I love being a dad. And I'm finally in the process of getting my studio stuff moved back from Germany and set up in London - I've been working a lot from the laptop of late. I do miss Berlin and my friends there, but I'm enjoying my life here a lot and it's translating into more production work which is great.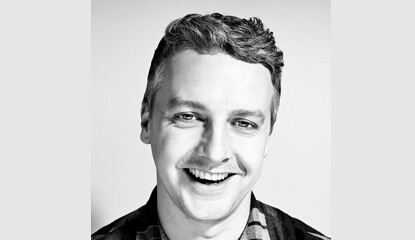 2. Could you tell us how it all started for you? You had several aliases back in the days, is it now only Ewan Pearson who is doing all the work?

Like many people it was an obsession that somehow - over a very long period of time - turned into a job. Never a foregone conclusion but I'm very glad it did. When I started I just wanted to have made a 12" single that you could buy in a shop - that was honestly as far forward as I thought. But then I made another, then another and another, then an album, then I started remixing and so on and so on. As for aliases that was what people always did in dance music. Only earnest singersongwriters (at the time) put records out using their actual name. At a certain point I realised I wanted people to be able to join the dots as I was having to explain to them that the Maas records or the World of Apples records or whatever were the same person. So I started using my actual name for remixes and then later other credits like production. And that's how it's stayed. I don't think I've ever put an original track out under my own name. Maybe the track I did with Hafdis Huld for the Four compilation years ago?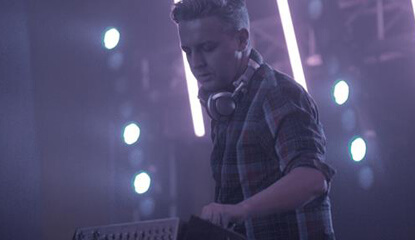 3. You also wrote for Groove Magazine and were lecturing. How was that and what did you study and lecture?

I did an English degree first of all, then an MA In Postmodernism, Literature & Contemporary Culture and then I started a doctorate but I gave that up because I wanted to give music a go full time. I only lectured for a very short time, to fill in for someone at the University of London who was sick one year. But I had covered all the stuff during my studies and it was an experience if a bit of a terrifying one. I really enjoyed writing though and I really missed that part of academia so when Heiko Hoffman of Groove magazine asked me to write a column I was happy to do that. The response from people was really nice - I used to get people come up at gigs to talk about how much they liked it as much as to say something about a remix or whatever.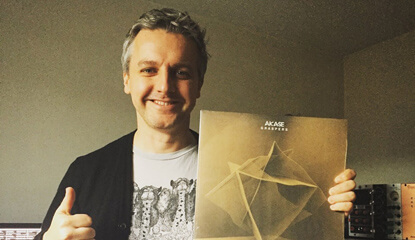 4. Since we are a Croatian web magazine what are your first impressions when you hear - Croatia? We also know you performed a couple of times so how was it for you?

Happy memories of all the great shows I've played - mostly at Barbarellas and the festival site in Tisno where Electric Elephant and Garden festivals are held. Pretty much all of the Barbarellas gigs have been incredible - it's so great to play in a space which feels like the balearic terraces of 80s Ibiza, under the stars. I really love it there.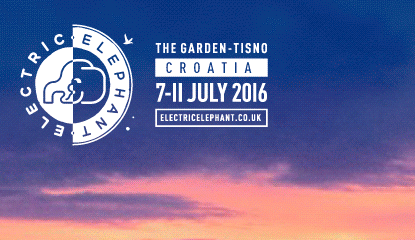 5. What do you have in the pipeline - remixes, production work or?

Quite a lot; the AKASE album which I recorded and mixed is finally coming out in a couple of weeks. That's Midland together with Robbie Redway and it's really special. So proud of them and happy to have been involved. And I have produced the debut album for London band called Ten Fe - there are a couple of preview tracks out there but the first proper single should be coming out quite soon. It's terrific songwriting and I think it's come out really well. I've also done some tracks for a brilliant duo called Hunter as a Horse - kind of spooky psych pop and their first release is coming in the spring too. And I'm currently working on the new Jagwar Ma album - I think I'm allowed to say that now - waiting to find out what the first single is going to be in order to finish that mix. And there are more things I can't mention yet. So lots of studio stuff in the pipeline. Which makes me happy. And there will be a couple of remixes and things also as I can fit them in.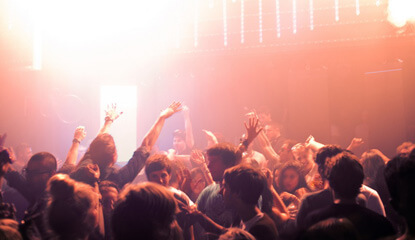 6. Are you reading something at the moment?

Carrie Brownstein's memoir - the latest Sleater Kinney record was one of my favourite albums of last year, Don Paterson's latest book 40 Sonnets and a lot of children's books! Shhh! I'm Sleeping, In The Night Kitchen, Angelica Sprocket's Pockets and so on.


7. What are your favourite 5 movies?

Of all time? That's hard. I've watched all of these many many times: The Night of the Hunter, Duck Soup, Blade Runner, The Outlaw Josey Wales, A One and a Two (Yi Yi)


8. Please share 5 tracks that you regularly spin in your sets at the moment?

Le Macchine 'Greg'
New Build 'Pour It On' (Phil Keiran remix)
3 Channels 'Rucola Apocalypse'
Boris Blanck 'Electrified' (Carl Craig remix)
Arthur Russell 'This Is How We Walk On The Moon' (LORE edit)


Thank you once again for your time and all the best in the future.

Marjan Marmat Matkovic