Jan Kinčl and Regis Kattie are a deep house/jazz duo, live performance unit and one of the most prominent acts that marked Croatian electronic music scene in 2018.

Jan is a techno and house DJ and producer from Zagreb who, through almost two decades in the game, became an unavoidable figure on the regional electronic music scene. Regis Kattie is a jazz keyboard player originally from Amiens who moved to Zagreb after spending some time in Canada. While trained in classical piano, he's attitude towards playing has always been rebellious and as such, susceptible to the influence of jazz, a discipline he's been committed to ever since.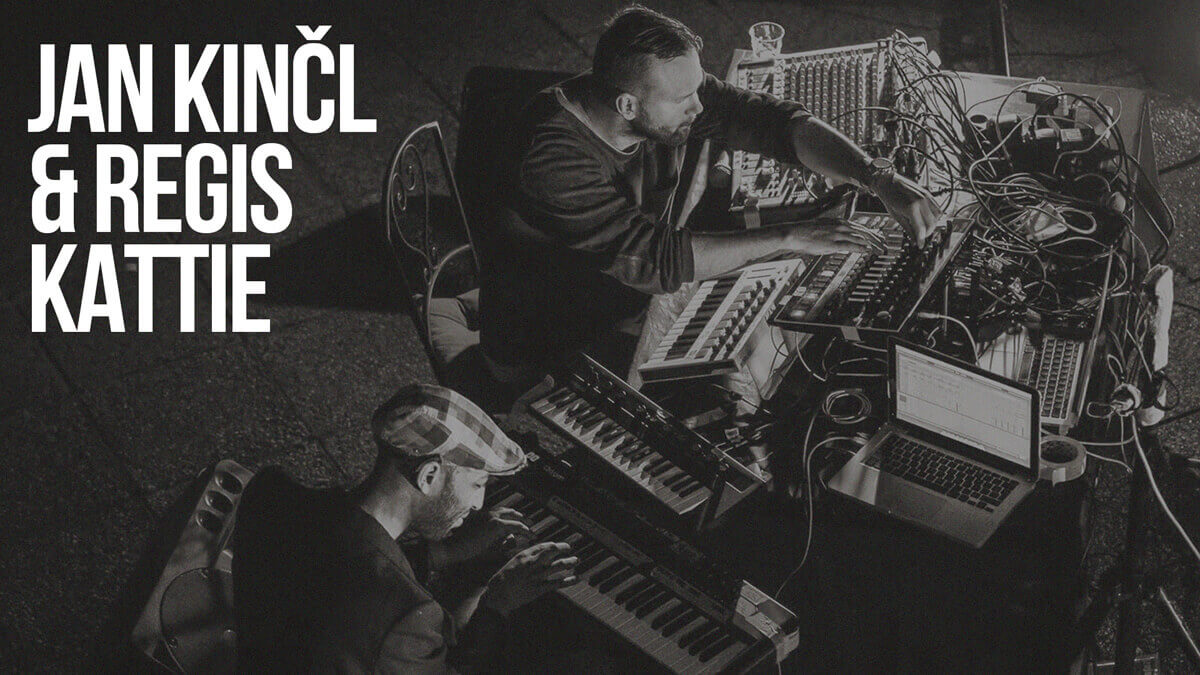 1. You've been performing and creating new sonic beauties together since 2016. How long have you known each other before that and what sparked this professional union? Whose idea was it to blend your respective talents?

REGIS: We didn't know each other before we started working together actually. We got introduced through a different project, Cinnamon Ensemble. We met a couple of times through that but it didn't take long before Jan invited me to come to his studio and try something with songs he was working on. And right away we realized that the combination of our two universes gives us something we both really enjoy.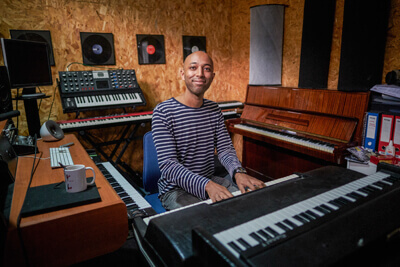 2. Which genre influences overlap in your aesthetic? Has there ever been such a mash up of Chicago house, acid, Detroit techno and jazz before and what in your opinion makes it sound so enchantingly good?

JAN: There's quite a lot of influences and different sounds mixing in our music, some things more obvious like all the genres you mentioned and some hidden bits and pieces which I'm sure only Reg and myself would trace. There's always been interesting mash ups, I prefer to call them 'hybrids', and Laurent Garnier's "Unreasonable Behaviour" album opened my eyes for combination of techno and jazz. I think he made an extraordinary piece of art there, and the record is still very unique and fresh in my mind. Later I discovered many other artists doing amazing work with combining genres and a lot of that inspired what Reg and myself do today. As for why it sounds good, I think it's due to the fact that both of us are very critical of our work and tend to be pretty uncompromising each in different segments of it. So if something's getting a release, it means it passed the two of us plus Igor, our engineer, and that's not an easy task. We literally have more than a hundred tracks and demos which are "not quite there yet".

REGIS: As from the jazz side of things, since the beginning of the genre jazz musicians have often taken their inspiration from more popular music. It just felt really natural to try and incorporate jazz into house music or vice versa. In parallel with the fact that jazz is music grounded in improvisation, one can sometimes hear a repetitive pattern not unlike something you hear in house music. You start a pattern, a melodic phrase, you develop a musical story with it, add percussions, drums and soon enough you've merged jazz and deep house. And through hanging out with Jan I got exposed to a number of artists doing similar things in a very interesting way.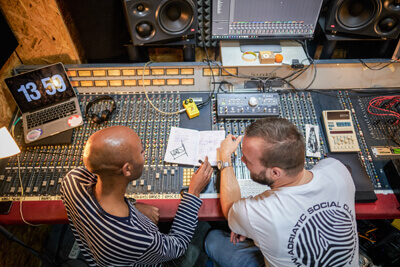 3. What is the story behind creating the house/jazz fusion of "In Plain Sight" album on PDV Records? Who collaborated on the album with you? If you could imagine the ideal circumstances for the album to be listened to what would they be? Do you prefer studio work or live performances and what distinguishes the energy in a live performance from a DJ set or a jazz concert?

REGIS: We weren't really thinking about making an album at that time. We were exploring differents atmospheres, sounds, learning the vocabulary needed to combine the two genres (at least for me). But the tracks we came up with immediately had something going on, and thanks to Vedran Meniga and the rest of the PDV records crew who have been supporting our work since literally day 1, everything went much further than we expected, and we ended up with a very successful album. One thing I really enjoy about it and became aware of it after the release, is that you can listen to it in a very different settings...dare i say, you can play it during a romantic get away with your partner by a nice fireplace, or you can experience it in a context of a huge festival like Dimension, with great soundsystems, huge speaker boxes and a massive crowd dancing to it.

Sure, live performances are different from studio work. One is a controlled environment where you have time to go back and forth, analyse everything, whereas the live situation takes a more organic approach focused on improvisation and dialogue with Jan.

JAN: Live situation is very instinct-based. We've spent a lot of time developing a setup which allows us the freedom we need. So now we're in a place where we can go deep into each track and play it in so many different ways, depending on the situation we're playing. Usually we begin the show with something more structured and familiar but as soon as we're comfortable with the situation we just zone out and float. Improvisation is a big part of our style because we wanna hit every show with the vibe we're getting from that particular place in that particular time for those particular people. And as a result of that, we often catch ourselves in the middle of a bad ass improvisation which makes us give each other the "we got a new tune!" look.

We record each show, midi and audio, so a lot of that feeds into the studio process which is as Regis said, more controlled and precise, but we're careful not to overdo it. We put a lot of time, thought and effort into keeping the raw unpolished feel of a live performance but turn it into something which makes sense to cut onto a record.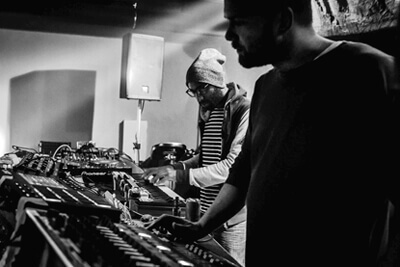 4. We hear rumors of new material being on the way? Can you share any details on which tangents it will go by and when we can expect something fresh from the workshop? What do you consider your biggest dual success by now and what dream would you like to make a reality? Where can we catch you for the next live performance?

REGIS: Yeah hehe...there's always new stuff coming. We're constantly working and a couple of releases are about to drop. Of those future releases, some are in collaboration with, or better to say, are remixes for prominent people from the jazz world and the electronic scene. Unfortunately, I can't say more right now, but hopefully soon. What I can say though, is that we are trying more and more to merge our two worlds, jazz and house music. It's a huge area to explore but I think we're coming to some solid results and I'm excited that soon we'll be able to share it with everyone.

Our previous single, "Two Sides of Blue Funk" is a good example. We took an album track, "Blue Funk (For Kerri)" and used it to collide those two worlds not through making them more similar but by making their similarities show through contrast. For instance, the original version is deep house but there's also an instrumental version done in classic jazz quartet form, with trumpet, rhodes, drums and bass. We're very proud of how it turned out and we hope people are enjoying our experiments as well. We've been getting some nice support by artists like Jazzanova, Norm Talley, DJ Bone, Mark Grusane, Alex Attias, Laurent Garnier, Pablo Valentino, Afrikan Sciences, Jimpster, Derrick Carter, Santiago Salazar, Trinidadian Deep, Alton Miller, Kai Alce...just tons of people we respect and it feels great.



JAN: We've been busy in the studio during this last year, and a lot of that time was spent on broadening our palette with new sounds and approaches, as well as refining the ones we've been already using. It took us a minute to go through all that but through the process we made music which should soon be released on various labels.

There's a 4-track EP for Italian Frole Records, the record's gonna be titled "It's Been A While" and we're very happy that we managed to get Kai Alce do a really dope remix. That's from the stuff we can talk about at this point. There's five or six things on top of that we're working on, among them remixes for interesting range of artists, from legends of Brazil, to house music artists from Germany, to a certain Croatian electronic-pop act. On top of that, we're working on the new album, working title "Pictures In Between" and we sort of have a group of tracks which have a nice common thread. So now we're finding gaps in between deadline projects to work on that. Genre-wise, we want to cover a bit more ground with it and include more people so the process is more complicated than for "In Plain Sight".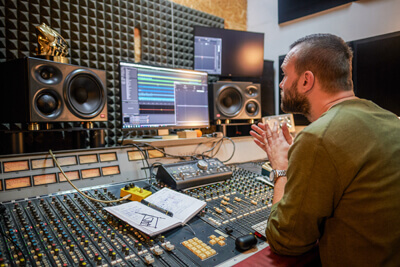 5. You won 2 Ambassador Awards in 2018 for the best album and best live act? What is the significance of the awards for you and the fact you were chosen by your peers to receive them?

JAN: It feels great to see your efforts being recognized and awarded by your peers and colleagues, especially when it happens in the two categories like "best album" and "best live act", two things we spent most of the time working on during that particular year. It's good to have an award like this because it gathers people from the scene and a lot of local art on one place, and provides a situation for all of us to see what's happening and engage in various types of much needed discussions. When well played, these type of events push the scene towards a better place.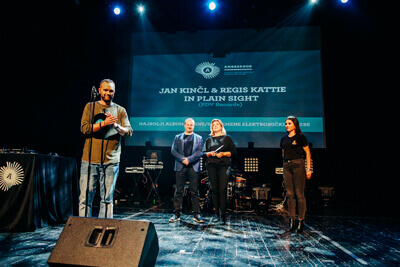 6. What makes all the gigs at Fort Punt Christo and Dimensions so special and which stage got stuck in your memory and why?

JAN: We did a show last year on The Clearing, Dimension's biggest stage, and shared the lineup with brazillian legends The Azymuth...you can't go much better than that. Aside from performing with Regis, I've been DJing at Dimensions since year one and it's just too many people, situations, memories and killer records that I've been exposed to through that festival, it's hard to highlight just one situation. What I can say is that Dimensions will leave a big gap and be very missed.



7. Wild Card question: What's the last thing you did for the first time?

REGIS: Hm...it's the first time I tried to answer a questions like this one :)

JAN: I think I'll stay quiet here.




DIMENSIONS FESTIVAL (The Last Dance in the Fort)

For the last time at this location, in 2019, Dimensions Festival plans to connect the edges of electronic music to the fortress of Punta Christo and unite seven thousand visitors from all over the world in five exciting festival days. Between August 28 and September 1, festival fans will have a pleasure to listen to Jeff Mills, Omar-S, Hunee, Larry Heard, Mr Fingers Live, Nina Kraviz, Paula Temple, Joy Orbison, Gilles Peterson, Call Super, Zip, Mr Scruff, Andrew Weatherall, Craig Richards and many many others




JAN KINCL & REGIS KATTIE (Releases, Awards)

"In Plain Sight", this Croatian-French duo's debut record, is a deeply jazz-informed house album described as one of the most significant pieces of contemporary regional dance music. The album's maturity and reference points got recognised and supported by international strongholds of the scene like Laurent Garnier, Alex Barck from Jazzanova, Volcov, Tony Humphries, Lefto, Claude Young and Kai Alce, and ended up on almost every local best album list in 2018. It won the 'Album Of The Year' title at the annual electronic music award Ambasador, and the duo got voted as the 'Best Live Act'.



Most recent addition to their discography is "Two Sides Of Blue Funk", an EP centered around "Blue Funk" track from their debut album, but re-imagined in different ways to showcase the full musical spectrum in which the duo operates - deep house and jazz. Long list of guest musicians include Detroit house don Javonntte, together with some of the best Croatian jazz has to offer, which explains the EP being supported from the likes of Alton Miller, DJ Bone, Pablo Valentino, Jazzanova, Kai Alce, Jimpster, Derrick L. Carter and Laurent Garnier, to name a few.

Busy touring schedule only confirms the impact of their live shows, and the fact that this improvisation-heavy approach does one thing best - makes people move and shows that having the word "jazz" in your biography doesn't mean you can't shake the room. Being it a small jazz venue, main stage of a techno festival or anything in between, these guys are dedicated to riding that fine line between house, jazz, and techno. And apparently they do it well.