On July 21st, at the Grand Opening, as part of the La Fiesta program, new Brac island venue will host DJ Javi Reina, a resident of the popular Privilege Club Ibiza.

This unique blend of music, dance and performance that carries a message of enjoyment in life is just an announcement of the original program concept that the 585 club (Bol, Brac) prepares for the season 2017.




On the same night, a unique blend of modern and traditional will be shown by Miguel Lara, great artist, whose performance on the electric violin perfectly breathes in the blend of top clubbing and smells of pine trees, which is already symbolizing the club's experience of the 585.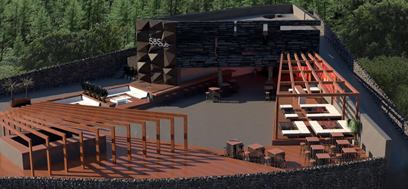 At the opening 585 will present you both-attractive performers and fascinating acrobats from cirque du soleil, with glamorous costumes and scenery, part of the unique La Fiesta experience that you will have the chance to experience at one of the most beautiful destinations in the world, only 5 minutes away from the Golden horn.