The decades pass, festivals sprout, some grow, some die, but ADE continues to keep its place as the biggest and most influential electronic base.
The Amsterdam crib of dance, music, innovation, technology and education has become one of the largest united musical tsunamis which continuously gravitates towards pushing boundaries and the proliferation of electronic music and culture, because the value of a cultural movement grows via the cumulative education of its members.
So through five days and nights from
14th to 18th of Oct ADE will host a mass of 365, 000 dancers and 2,200 artists spread over 300 events and 100 locations.
There will be a chance to participate in
ADE Playground
, the daytime program which consists of exhibitions, promotions, shops, movie screenings, discussions and panels and also a business aspect concentrated on networking opportunities in music, technology, brand management, new talent and innovative approaches to a social phenomenon.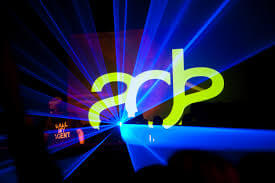 With the second wave of artists announced the rooster now consists of 1, 675 confirmed artists among whom are:
Âme (DE), Andrew Weatherall (GB), Andy C (GB), Awanto 3 (NL), Bakermat (NL), Barnt (DE), Beesmunt Soundsystem (NL), Benny Rodrigues (NL), Bicep (GB), Bingo Players (NL), Blawan (GB), Boris Brejcha (DE), Boys Noize (DE), Clouds (GB), Dâm-FunK (US), Dannic (NL), Davide Squillace (IT), Delta Funktionen (NL), Derrick May (US), Detroit Swindle (NL), Dimitri (NL), Dixon (DE), DJ Bone (US), DJ Jean (NL), Dominik Eulberg (DE), Dusky (GB), Eats Everything (GB), Eelke Kleijn (NL), Eprom (US), Falco Benz (NL), Fatima Yamaha (NL), Fedde Le Grand (NL), Felix Da Housecat (US), Floorplan (US), Gabriel Ananda (DE), Gallowstreet Brass Band (NL), Gerd Janson (DE), Goldfish (ZA), Gramatik (SI), Gui Boratto (BR), H.O.S.H. (DE), Heidi (DE), Hernan Cattaneo (AR), Hot Since 82 (GB), Howling (DE), Interstellar Funk (NL), Jackmaster (GB), James Zabiela (GB), Jamie Jones (GB), Jennifer Cardini (FR), Job Jobse (NL), John Digweed (GB), John Talabot (ES), Josh Wink (US), Kaiserdisco (DE), Kerri Chandler (US), KiNK (BG), Kölsch (DK)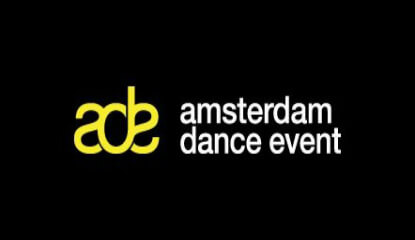 Laidback Luke (NL), Loco Dice (DE), M.A.N.D.Y. (DE), Magda (PL), Mano Le Tough (IE), Marc Romboy (DE), Marco Bailey (BE), Marcus Worgull (DE), Mark Knight (GB), Masters At Work (US), Max Cooper (GB), Maya Jane Coles (GB), Michael Mayer (DE), Miss Melera (NL), Miss Nine (DE), Mount Kimbie (GB), Move D (DE), Noir (DK), Oliver Koletzki (DE), Optimo (GB), Paco Osuna (ES), Patrice Bäumel (DE), Paul Ritch (FR), Pete Tong (GB), Pig & Dan (ES), Popof (FR), Prosumer (DE), Rachel Green (NL), Recondite (DE), Richy Ahmed (GB), Ripperton (CH), Roman Flügel (DE), Roog (NL), Sandrien (NL), Scuba (GB), Sevdaliza (NL), Skream (GB), Soul Clap (US), Stephan Bodzin (DE), Steve Rachmad (NL), Stimming (DE), Tama Sumo (DE), The Advent (PT), The Black Madonna (US), Todd Terry (US), Tom Trago (NL), Torus (NL), Vato Gonzalez (NL), Voices From The Lake (IT), Weval (NL), William Kouam Djoko (NL), Young Marco (NL)...
You can catch the full lineup
here
and for the tickets slide to the
official online shop
! It's going to be a loud and awesome fall!