Set in the most idyllic forest setting, surrounded by trees and crystal clear waters, natural beauty and shade.

Providing a safe heaven to let your guard down, freely express yourselves and escape from the "craziness" of reality. With an extremely diverse musical content and innovative installations. Served to you by an array of artist and performers, showcasing some of the new fresh, unheard sounds of the future and pushing the boundaries of visual and experimental art.


MO:DEM Festival was Sold out last year, and while they have thought long and hard about this they have decided not to expand numbers but to increase the quality and content, so tickets will very limited this year. Buy a ticket as early as possible so you won't miss out !! Tickets will be available online at www.hadra.com and from you local ambassador. Tickets purchased through local ambassadors are exempt from the booking fee. For ambassador list please visit festival website.


Discounted tickets will be for countries that have been undergoing financial difficulties, experiencing low wages and severe recession due to the world economic crisis. Residents of the following countries are entitled to 20% discount off the standard ticket price at the time of purchase: Bosnia And Herzegovina, Croatia, Cyprus, Greece, Hungary, Lebanon, Macedonia, Russia, Serbia & Slovenia.

Discounted tickets are only available in advance from your local ambassador (Not available online or at the gate). Please note that you will require to provide proof of country of residency at the gate.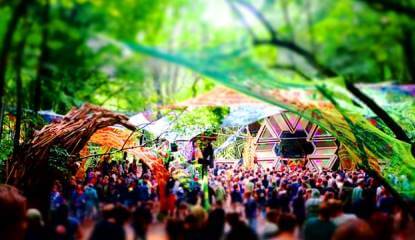 Modem Festival dates 25th July - 31st July, Primislje, Croatia

The main stage is the heart of MoDem where nature, art, creativity, technology and the spirits of the forest meet to dance. Set in the most idyllic forest setting, surrounded by trees, natural beauty and shade. It plays host to an array of top quality underground psychedelic artists from around the world delivering some of the finest sounds of the past and present, and showcasing some of the new fresh and unheard sounds of the future. The energy is always high on the dance floor, the stage comes to life, experiences are created, and musical explorations are made:

Airi / Anakis / Antonymous / Arjuna / Atriohm / Back To Mars / Beardy Weardy / Bombax / Bufo / Confo / Derango / Dickster / Dina & Shev / Dirty Saffi / Dogora / Dust / Earthling / Eat Static / Ego T / Elowinz / Eunoia / Evp / Fagin's Reject / Farebi Jalebi / Filterheads / Gayatree Vs Psymbiosis / Giuseppe / Grouch / Harmonic Rebel / Hatta / Hellquist / Hydropanic / Hypogeo / Illustrator / Ilse / Insane Creatures / Janux / Justin Chaos / Kabayun / Kaos / Kim / Kindzadza / Meerkut / Megalopsy / Metaphyz / Microdot Vs Kimmei / Nangijala / Nomad 25 / Orestis / Parasense / Pelks / Petran / Phobos / Psyberpunk / Quadraphonic / R2 / Rev / Riff Ruff Vs Kajola / Sg4ry / Simiantics / Southwild / Spectra Sonics / Synthetik Chaos / Toto / Tristan / Tromo / Tron / Tyndra / Ulvae / Val Vashar / Vert3x / Virtual / Light / Yuya / Zzbing

Alternative Stage

Aliji / Berni & Edina / Brnwrx / Chillin Glow / Decomposer / Dubsahara / Dzadzakin / Eat Static / Farebi Chillebi / Dj Funkin' Reject / Gaudi / Gayatree / Hashashin / Indra / Ishdub / Ishq/Polyrythmy / Johny Pablo / Dj Josko / Kalya Scintilla W Eve Olution / Kujo / Kapitano / Low End / Macaw / Marciana / Merkaba / Mental / Modern Errors / Dj Morph / Nami / Okapi / Pareidolia / Prisma / Psymbiosis / Rea Tas / Rhythmfeeler / Shoshana / Tengri / The Gods Planet / Tor.Ma In Dub / Uchu / Utero / Val Vashar / Vaster / Winex / .W.