Darko Juranović aka D'Knock and DJ Fresh Jay live their musical story united under the alias Play One.
For years and years now they have been unpacking their gear behind the decks of the best clubs with only one mission, and that is to make you dance. But this time they are joined by their long term associate and producer Zvonimir Dusper, and together they can put a tick next to one of their career goals.
They sailed into the collaboration with one of the most well-known bands of the world, Simply Red, by remastering one of the tracks from their new album hauntingly reminiscent of the kisses long gone, "The Ghost of Love".
It was a great honor to work with Simply Red since they are not only one of the most famous but also
one of the longest running continuous gigs on the planet
. Chances are they have been playing for longer than you, who are reading this, have been alive. This year celebrates
30 years since their first album "Picture Book".
50 million records
later and countless hits all over the charts they are still here. This will also be the year that the new album
"Big Love"
will see the light of day with the help of
Grammy award winner
, producer
Andy Wright.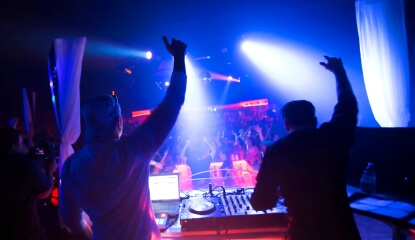 Precisely Andy was the link that pulled this chain of events together. The call to remix one of the songs arrived into Play One's inbox on July 24th, a month before the release of an album, and the guys gave it their best shot. It seems that this was enough because Andy and the Simply Red team listened to the remix and were thrilled and commented that "this was it". The original version of "The Ghost of Love" sing was first transmitted though the BBC Radio air and we will soon have a chance to hear it globally, including the Play one remix.
We are proud of our guys and wish them many more successes!