We've already announced the grand coming of the Movement Croatia club edition and today we are lending our eyes and ears to the big star who will fire up the floor of Barbarella's club.
From a kid who trapped music onto tapes at 13, through club residencies at 17 and filling the largest clubs and festivals in the world today, Timo has become one of the largest and brightest stars on the vast electronic sky and he was so kind to exchange a few words with us. So sit back, relax and enjoy!
1. You grew up in Bückeburg. What kind of music were you surrounded with in the younger years?
Everything
late 70`s, 80`s (greatest years of pop!)
...so very diverse really....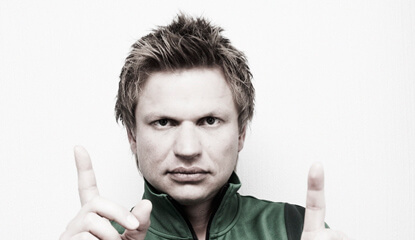 2. How did you slide into electronic music? What was your hook and can you remember your first gig?
It`s not clearly definable really...it came over the 80`s...I loved the early Pink Floyd etc etc, as well as the first acid records coming from The States....so much music from different genres made a bigger and bigger picture for me... But also Tracks like MARRS-Pump up the volume or Herbie Hancock`s Rockit was a big smack in my face!!! i played the first time for friends parties back in 1982.....
3. What is the logic between the DC10 Ibiza residency? How do you keep it fresh for over a decade? What do you focus on?
Not really logic I would say...it`s the perfect playground for the perfect party...musically always fresh and inspirative...I love it...it never gets too much!!!
I focus on playing great music ;)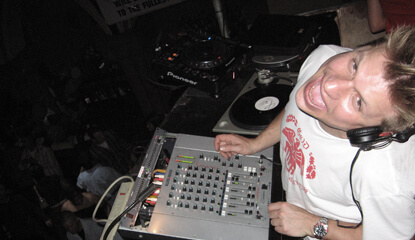 4. Doom's Night was your big break; it made you a global star? How was it made? Was it quick or a long process and did you ever expect it to blow up as it did?
I was just recently hanging with Martin Buttrich (we been longtime partners in the studio and made a lot of v successful tracks and mixes together) and we talked again about the Azzido thing...the remix was basically done in 3h... we had a quick idea, wanted to get it done, smoked one and did it...and no, we had NO IDEA, that it would blow up!
5. What are you preparing for the Movement Croatia club edition? What is the difference between the tracks you will play in a small club and that of a larger venue?
I am not really preparing a specific set for Movement, BUT i prepare myself for all varieties of sets...so when I see and feel the party, I decide, what I play...spontaneously! It depends really on the party, but I generally play my kind of sound, not different sets for different venues...
6. What are the new plans for the summer? What do we have to look forward to?
I am traveling a lot...also 3 weeks to North and South America, loads of new music is coming out...for example a wild EP on Damian Lazarus` label Rebellion together with James Teej...couple of remixes are out now and will be out soon, new original material etc etc... My label Rockets& Ponies will come with some high quality music too...I`m busy and I love it!!! :) keep your eyes and ears open ;)!