Last weekend, Reaktor Events held one of the most known techno parties in The Netherlands, again bringing some of the biggest names of electronic music.

Unpolished is a concept with the hardest composition of techno in The Netherlands and this time they provided a rough selection of sounds with numerous artists. Reaktor provided a large number of heavyweight DJs for a Warehouse Elementenstraat in Amsterdam for this top party that began on Friday, March 1st. and continued on Saturday, March 2nd. After a series of consecutive editions constantly changing the boundaries of the heaviness of the sound, this time they are bringing the names that are definitely a step further on that scale.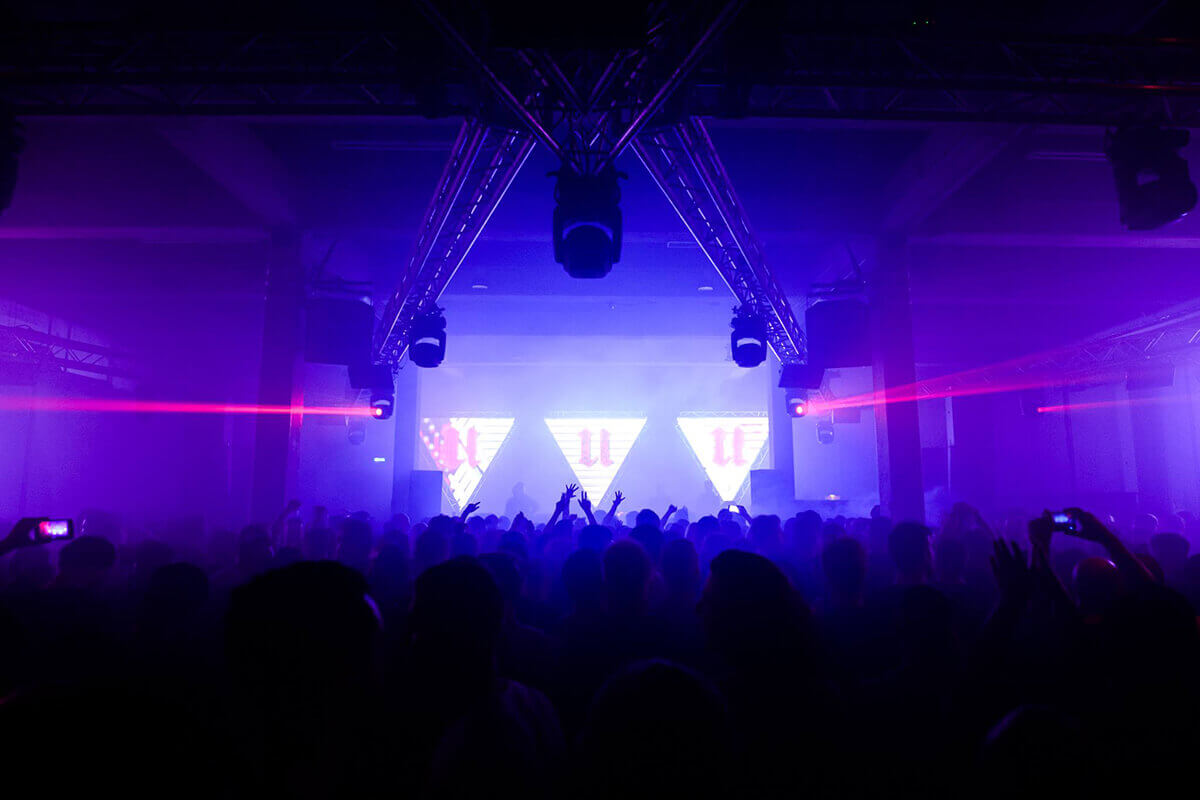 We visited this remarkable party last Saturday to share with you some impressions of a dark organization.
AZF opened the first stage at 11:00pm. This french diva of industrial techno whose life has become an infinite number of prestigious collaborations, high quality sets and quality gigs throughout France and Europe. After about an hour and a half, Irish DJ Sunil Sharpe was showing us his heavy sounds. At 2:00am began a two-hour battle of frequency by Blawan, a Dj from England, who created his own universe within techno. Blawan gave us a raw pleasure with his fluent rhythm, from the straight ones, hard syncopated rhythms or just floating somewhere in between. His discipline of a sound alchemy and shaded techno certainly impressed us.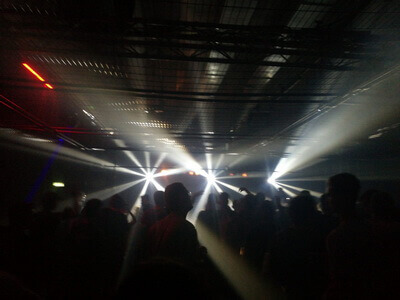 The Advent approached at 4:00am and entertained us with his recognizable interpretation of what we call techno. He is certainly all about the techno you learned to love without the circus you learned to accept; just pure, raw and energetic sound. One of the best DJs in the Netherlands, ROD, started at 5:00am his versatile techno; from Detroit to Chicago, from acid to dub with true industrial touch. In the early hours of the morning, at 6:30am, Perc illuminated this cave full of ravers with his heavy frequencies and bass. You could never get sleepy with this Englishman who was in power for an hour and a half and turned this stage into a real battlefield of heavy aggression. The hardcore duo The Outside Agency closed this stage with a presentation of thier multiple mix of dark and industrial elements, including practically everything; from old acid, techno to breakcore. Only the strongest techno warriors could handle them until 9:30 in the morning.


Jensen Interceptor opened the other stage at midnight with his versatile brand of techno, stayed there for two hours and warmed up the other side of the Warehouse. Afterwards, Neil Landstrumm is coming with his thick and low endings in which he was adding clear parallels of adventurous instrumental hip-hop. At 3:30am, London Modular Alliance, whose moods were retro-futuristic, inspired by the sci-fi sounds leaning toward the dark side. After one and a half hour, Giant Swan arrived, who presented an energetic, aggressive dance music of trembling bass and hypnotic electronic sounds for an hour. The DJ Producer closed the second stage with the heavy metal fractions of the UK underground.


Unpolished certainly deserved the title of one of the most hard techno parties in Amsterdam where you could feel the electricity even at the entrance of the Warehouse. The military of ravers occupied this party where you could enjoy drinks and food together with the famous party balloons. Positive vibes and pure love were spreading along both stages decorated with dancy legs and wide smiles. Absolutely relaxed atmosphere; chill and gentleness in a smoking area full of sofas, security guys who were not in the mood for the down effect and thus provided the sense of freedom that every rave should have.

Review by Amalija Zorotovic