Jean-Marie Kone from Paris started his music when he met Laurent Garnier in the early 90`s at the famous Club Le Palace.

LG was a resident there and JMK was influenced with Garnier`s sets. In 1996 his friend ask him to come in Croatia. Lot of people in that time heard about Croatian war in media and JMK didnt know that rave scene had a big impact on club culture here.


His first show was at Future Shock 2001 festival in June 1996 which held in Croatian capital Zagreb. He played in a front of 5000 people and felt the Croatian party vibe, met the DJs, and the promoter Damir Cuculic who booked him. JMK played two times on this event because Marusha didnt show up so he made replacement set. From that time until 2016 JMK were played in every edge of Croatia, and our beautiful country became his second home. He made a song dedicated to Croatian people.


He is usual guest every summer in Okrug (Ciovo island) and this year he decided to celebrate 20 years of coming in this beautiful country. JMK learned lot of Croatian words « Moze , super Odlicno , « Sve Dobro « Rakija « etc.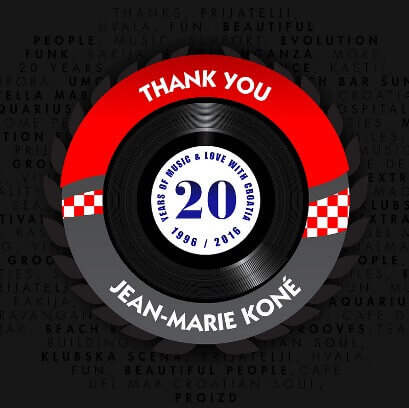 His summer tour started on 18th June in Dubrovnik. In July the tour will continue in Rijeka, Zagreb, Varazdin and island of Korcula.

8th Rijeka @ Nina Boat Club
9th Zagreb @ G2
16th Varazdin @ Enigma Club
30th Vela Luka @ Proizd

Clubbing Croatia and Radio FG are media support for JMK celebration tour.