Dax J, known as a producer and successful record label boss is one of the most respected DJ's in the world of electronic music today.

He has been placed into Resident Advisor, DJ Mag, and Groove Magazine's top 100 DJ's of the year, as well as receiving nominations over the years from Mixmag, DJ Mag and the DJ Awards for Best Techno DJ, Best Breakthrough DJ, and Best British DJ. This year he is going to join us in Croatia at Sonus festival and climb up the summer adventure to the next level. Sonus festival is more than a rave; perfect summer vacation combined with the best electronic music.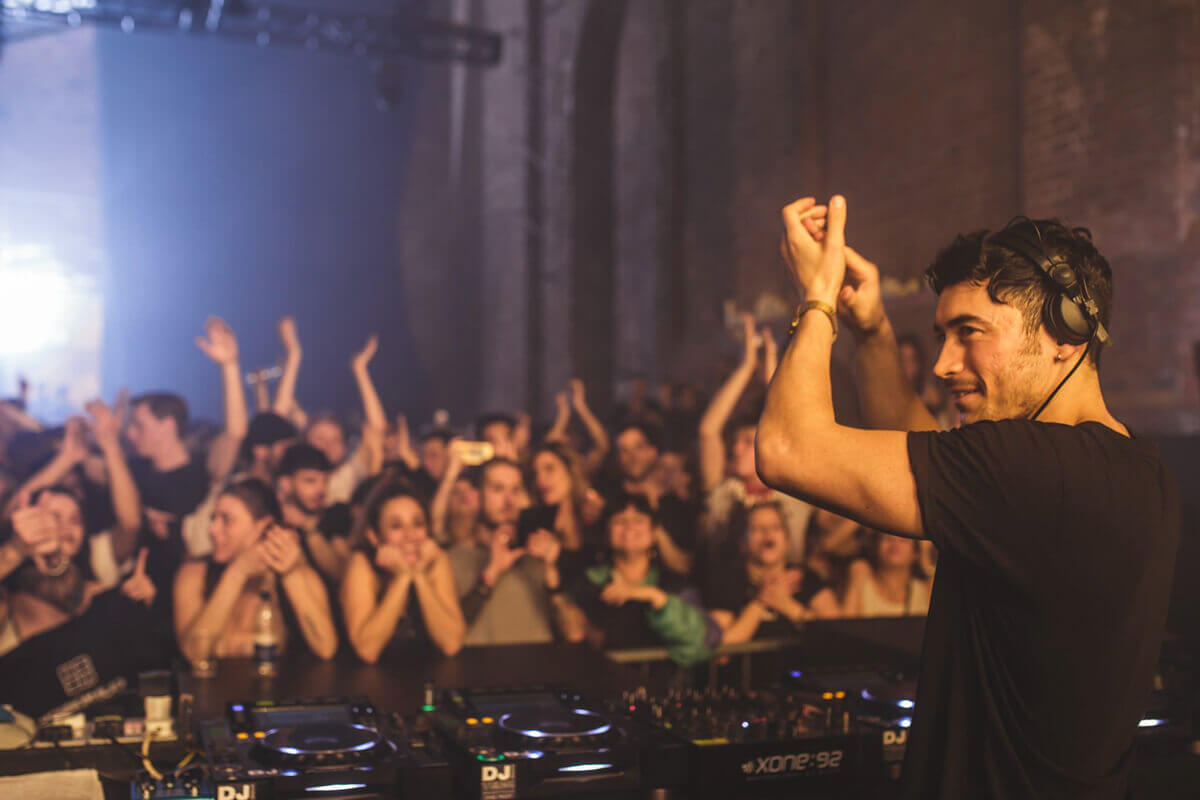 We had a talk with him at the DGTL festival in Amsterdam in April this year. DGTL is making a sustainable impact on the global festival landscape. Always mindful of their environmental and social impact they work with enthusiastic partners to spread their message and expand their reach with the goal to become the first circular, climate neutral event.



Can you tell us how your typical day in a studio looks like?

Dax J: Well… depends. Every day in a studio is different. Sometimes I'm finishing projects that need to be finished or I'm with someone else and we are making something together. Other times I'm there to change some stuff or I'm going in there completely with the blank canvas and just playing around with the machines and recording stuff to make a new track. Occasionally I got a new machine and figuring out what the machine is like. Anyway, it's always different.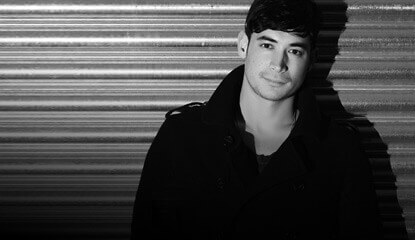 Do you usually get the idea of a track while doing everyday thing or it comes in the moment in the studio?

Dax J: Probably both. If I'm out on the road and I hear a noise or have an idea maybe I can go back and I can start it straight away. But other times I'm going to the studio and I will just mess around with the machine and then create a sound.

How would you describe your techno?

Dax J: I would say it's dark, powerful and moody. And also has elements of euphoria and love. It's a big mixture.

Is that in any way connected to your personality?

Dax J: Yeah, I guess so… maybe I've got the dark personality (haha). I've always been drawn to dark music. Maybe it's channeling out… some stuff that is going on in my head.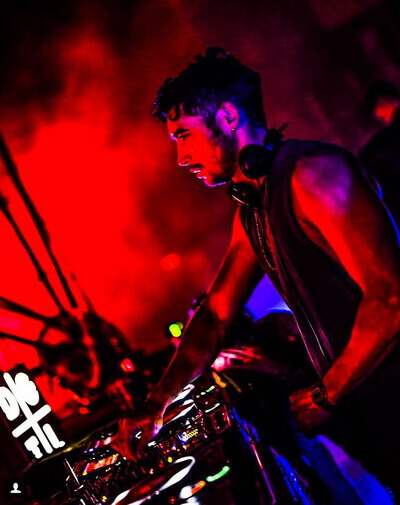 You are sometimes talking how brainwashed and messed up the world is. Concerning that, what kind of message you want to put out with your music?

Dax J: Yes, I don't really try to put out the message out there. I'm just putting out my own views on the world and I'm also interested in the way the world interacts with itself. I see things on the news and social media and I just find it interesting. The fact that this stuff goes on… I just observe from the distance and I think: "Okay, that's kind of fucked up. Why is that happening? Why do people believe in all this stuff?" Yeah, it's just my own observation.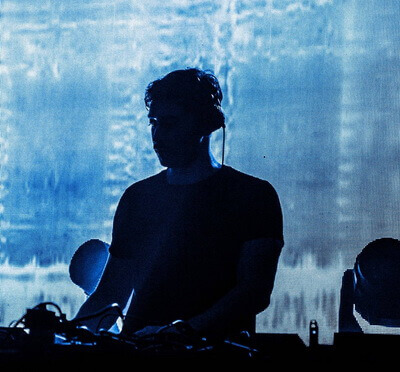 And what do you think why is all this happening?

Dax J: Well, the main thing is that the evolution with technology has a lot to do with it. The way we consume media… the main thing is just social media now. It has become a different world, a non-reality. So, you have a real life reality and a social media; a non-reality. So many people live in a social media world and everything is perfect. At least they are going to be in perfect pictures, having perfect life. That's the one part of your life, then you have the other one, which is the real life and then it's all a bit crazy. Yeah, that's just what I think about all of this. I find it very interesting. Just observing the way humans are evolving.




Concerning that, do you think that evolution is upgrading or downgrading?

Dax J: Hm… both. Definitely upgrading because technology is amazing today, it's getting better and better. They are doing crazy stuff with it all the time. But then at the same time we are downgrading this world because social media makes people less social. So, in the end it is both and this type of thing I find interesting to observe.

What are your plans for 2019?

Dax J: Well, I just released a new EP on Monnom Black. It's a 4 track EP of mine and 18th of the label. So yeah, that was a big release, had a really good reaction and I'm really happy with the response from everyone. Also, I'm fully scheduled with festivals, really looking forward to it, I can't wait!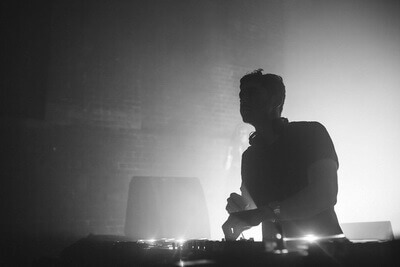 What do you personally think about collaborations and do you think that friendship is important to have a good one?

Dax J: Generally, I don't really do them. I think that friendship in collaboration helps. For me, collaborations are just made to be fun, you know… made to make things more interesting for yourself as an artist. You get to have fun with your friend. I am most of the time alone in a studio and yeah… that's just one way of working but when you are with your friends, then it's going to be more enjoyable. So, yes… definitely I think it's a good bonus.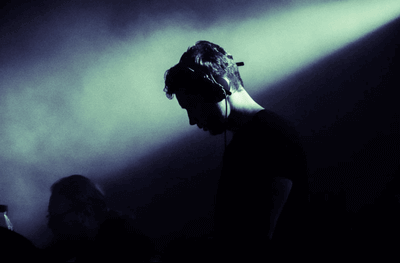 Photo credits: cruelphotointentions

Is there any way that you are trying to encourage or motivate the crowd with your music?

Dax J: Hm… Yeah, I want them to dance.

What would be an ideal location for the perfect show?

Dax J: Well, the show I did in Paris recently. I like big warehouses, just raw and untouched warehouse spaces. This one in Paris was exactly like that. They literally found it the day before because they had the other venue and they lost it in the last minute. Furthermore, they searched around the Paris, they found this warehouse and it was incredible. I prefer that… that's my pretty favorite location. A warehouse or a very intimate club. Also, I like when the DJ desk is on the floor, this is great for me. It sounds like a small thing but actually makes a big difference. Because you only really see the people that have fun and in your head it's just amazing. When you are in the high, you can see other people in the back talking with each other or having a drink at the bar. That's why when I'm on the floor I always enjoy the gig better because I only see people that are going crazy.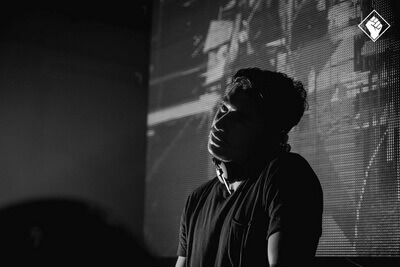 What is your inspiration?

Dax J: I love music, I just love it. I think I'm inspired by my love for the music. And I'm a little bit addicted as well to making music. It is a bit of an addiction (haha). So, it's a mix of inspiration of love for the music and addiction. With those two combined, I just can't stop making music.

And when did you start?

Dax J: I was at school, 15 years old when I started DJing. But I started listening to underground when I was about 13, so by time I was 17, I started producing. I started out trying garage and drum & bass because in London when we were growing up, everyone was into that. Yeah, it was no house and no techno for us, for kids my age and in that area. I was playing and making drum & bass for about 6 years. One summer after I finished university I said that I'm going to Ibiza for 6 months. Just for fun, to see what it is like. I've never been there before and I didn't know anything about house or techno. I just heard that Ibiza was a nice place to spend the summer. So, I went there and within very short time I heard the music and I instantly connected with it. It was from that summer on that I realized I would change my past and start with the techno. Yeah, it was a summer at the Ibiza… 2007 was the summer that made a change.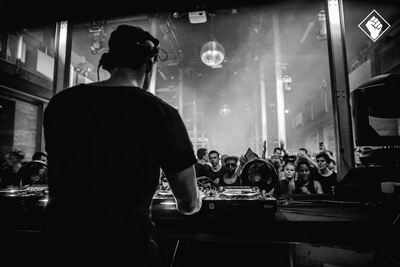 It's your first time playing at Sonus in Croatia. What do you expect?

Dax J: Well, I'm pretty sure I've been at that beach. It's beautiful, it's stunning and the weather was amazing. I'm very much looking forward to that because you know… we don't get a good weather in a dark warehouses (haha). So, it's a nice change and I can't wait for that. The vibe is also always just fun, party vibe. I heard Sonus is the best festival in Croatia… the main one. Yeah, that's what I heard… good things.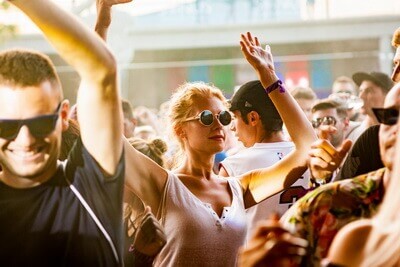 Did you ever play in Croatia before?

Dax J: Yes. I played on that beach; the same one where is Sonus. You know… the basic club at the end of the beach. Basically, my friend did a boat party. This would've been like 6 or 7 years ago. So, he hired a boat, I played on this boat and after that we did an after party in this club on the beach. I've also played in Zagreb in Sirup club like 4 or 5 years ago. Yeah, it was great, I did a New Year's Eve there.


And what you can say about Croatian crowd? Is it different than the rest of the Europe?

Dax J: Beautiful! Stunning! The crowd is always really up for it, it's always very into the music actually, I remember now. You have a great crowd in Croatia. Also, I think the crowd gets less choice over there and when they do go to the party, it's more sacred for them.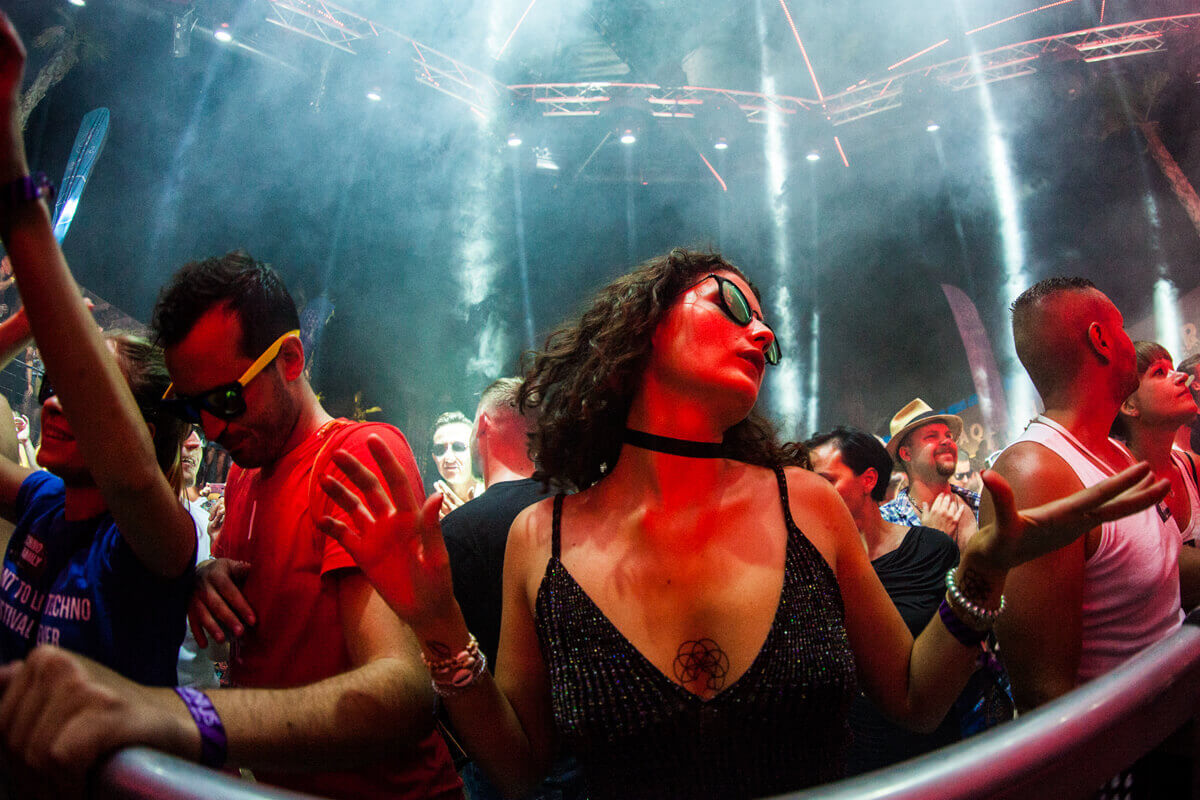 What we can expect from you at Sonus?

Dax J: I guess I'm going to try to play a set specifically for the Sonus crowd. Because obviously, the surroundings and the environment is a little bit different. Also, the crowd… I think you have a lot of British over there. So, knowing all these facts I will be able to change my sets accordingly and hopefully it will have a good impact. I definitely wouldn't be playing as hard as I would, let's say at Reaktor Events. You know… as a DJ, you get into these situations. You play at different festivals and clubs with different crowds. So, it would be unprofessional from me to just go in and not try to see what is going on, what is working out and try stuff out… That's why I'm going there with an open mind. As I play I will be able to see what is working out and then I'll find a sweet spot. But strictly techno. That's what I'm going to play.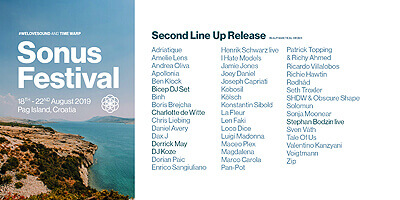 What was the best show that you played at?

Dax J: Honestly, I think it's too hard to answer to that question. I don't think I could pick out one show but maybe Reaktor at New Year's Eve. Playing in Berghain is always amazing but then you have so many great festivals. Exit was amazing when I played there, Sea Dance was amazing as well and Awakenings in the summer is always crazy. I played Dekmantel and that was also great. So many! It's impossible to choose just one.


How did you prepare for today for DGTL?

Dax J: I prepared a lot for my live show at the Skyline. I had to write some specific music for it. There was a lot of work according to that, a lot of equipment. For the DJ set I'm generally always prepared because I spend maybe 10 hours a week looking for music and updating the music I'm playing. Every week I'm playing the freshest, newest music I've got. So, I'm always ready… if you know what I mean. It's something I keep on top of. For the live Skyline it was quite specific, for the DJ set I just do my thing every week… so, nothing really changes. I'm always ready (haha).



Some wise words for the end? What would you like to say?

Dax J: Well… Be nice to each other and have fun. Be happy, enjoy the summer and enjoy Sonus, I'll see you at Sonus! Can't wait!