The story started to heat up in 2004 when Luka Kalinić got his first turntables and got tangled up in the work of Stereo Studio, and Kalinić mutated into just a monogram K.
Something clicked and that 20 year old kid started chasing dream which eventually got him among the renowned names of Croatian tech-house scene, as well as move to San Francisco and a performance with his idol Eddie Richards. But as stories are best told by those who lived them we are giving the podium to Luka himself.
1. How did your musical journey in Split start? Did you have a mentor or were you discovering everything on your own?
I had my first encounter with techno/house music
in Split in 1999.
but my musical path and record collecting began when I
moved to Zagreb in 2001.
After moving I started to hang out with
DJ Augie
from Split, who at that time was the resident of the popular
program Bodywork
in what was then OTV club (now Boogaloo). Hanging out with him had a great impact on my musical preferences and my style. i learned lot from him regarding music ( not just techno/house, but all music).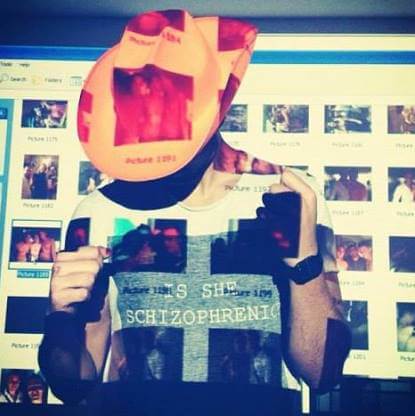 Some time after Epicentar DJ shop opened and I spent a lot of my time there with Zlatko Periša and Luka Labura. We were listening to a lot of new records and were mixing nonstop. This is where I learned how to mix.
The shop closed and I got my first decks. What followed was constant mixing at home. At one point DJ Felver happened to come by and he recognized my talent and decided to give me a chance to play at the club. From 2004 to 2006 I was a member of Stereo Studio and traveled with them through Croatia and Slovenia. Augie and Felver were my mentors and I will be grateful to them for the rest of my life. I would just like to ad Mr. Dave Mothersole, who also taught me a lot. I would like to mention that I played on his radio show Cosmic House on the well-known radio station Ministry of Sound in London.
2. Can you remember your first gig? Were you nervous? What do you remember most?
My first serious performance was in March 2004 on the pulse program at Dali club in Sisak. DJ Omar invited me and I remember that I did a great job. I wasn't that nervous, it disappeared after the first record and somehow everything just flowed naturally from there. This gig opened new doors for me.
3. How did the Reform evening come into existence? What was the drive behind their creation?
Reform started in 2009. DJ Nicole and I had already played a couple of times together in Boogaloo and we started to hang out more. This was about the time when the Sirup club opened and Pytzek , who was Nicola's partner at that time, became the resident. We had an idea to create an evening together, and we invited Saša Pocrnić from Split as our graphic designer for flyers and logo.
I had some connections and we started building our night. It helped that we were already very well-known names on the Zagreb scene and it didn't take long for people to recognize the quality. Under the name Reform we also attended the Exit festival in Novi Sad and Stop Making Sense festival in Tisno.
In 6 years we brought many big names to Zagreb, some of which played here for the first time such as:
Jay Shepheard (Retrofit), Matt Tolfrey (Leftroom), Kate Simko (Spectral Sound), Simon Baker (20/20 Vision), M A N I K (Ovum), Shur-i-Kan (Freerange), Dolan Bergin (Electric Minds), Geddes (No Fit State), Dave DK (Kompakt)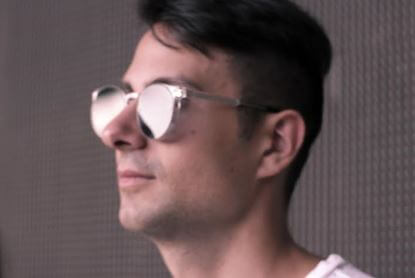 4. What were the reasons behind moving to San Francisco ? What' the scene like there and what are the differences in comparison to the local scene?
I just felt saturation in life and needed a change. I had been planning to go to San Francisco for years, but decided on moving just a year and 8 months ago. It helped a lot that I had a brother there already so i wasn't going into the unknown by myself.
The scene in SF is pretty strong, there are a lot of clubs and underground/warehouse patties. There is also a number of open air parties on boats circling the Alcatraz, passing bellow the Golden Gate bridge...
You can go out during the whole week and the offer is abundant. There are big DJ guests, 5 or 6 large names every weekend. Among the great clubs I would like to mention Monarch, Public Works, F8, End-Up, Underground SF, and of programs Sunset Soundsystem, As You Like It, Housepitality, Honey Soundsystem, Robot Ears, Bubble... They say that San Francisco is American Berlin.
The scene here can't be compared to that in SF. We don't have enough clubs to support this kind of music nor do we have the audience that could follow all of these events as we had 10, 15 years ago. It is interesting that there are only about 800 00 people in San Francisco but the night life is blooming.
5. Which genres are preferred and is it possible to live only from music abroad?
The one I prefer is deep/tech house. This is my preferred genre sine the beginning. I think it is difficult to live only from DJ-ing. For ex. to rent just a room in SF cost 1500$ a month and that is a lot, so you'll need to have another job... Dj-ing and music come as passion and escape from everyday stuff.
6. What do you consider your greatest accomplishment after leaving and which doors have opened that would stay closed if you hadn't left?
For now my greatest accomplishment is
playing at the Othersound night with Eddie Richards last year in LA
. He is one of my idols. I got a call from the organizer and I was very excited. Eddie was always saying how the LA underground scene was very good and this was one of the reasons i considered the city appealing. I couldn't believe when i got the call.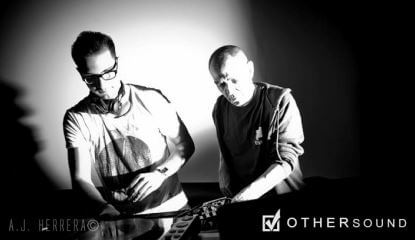 We played in a downtown warehouse and there were some 500 - 600 people. Parties are done in such a way that you get a location on the day of the concert and you just come to this abandoned warehouse and the crowd is wild. It was the first time I had such an experience; people are so opened to dancing and music until the last record. My dream came true. I think I'm going back in November or December.
7. What can we expect in the near future?
We are focused on Reform project right now in Zagreb. We are planning to have big events every two months.
8. Wild Card Question: If you could go back in a time machine and give your younger self some advice what would it be?
Honestly, none. Everything happened just as it should have, i wouldn't change a thing, I'm happy with my accomplishments.