Juan MacLean is a busy man. He is producing, managing a live band, DJing and a whole lot more. So we are more than happy to have a chat with him.

Tightly connected to DFA label from the beginning he also comes from a slighty different background. His post punk former band Six Fingers Satellite was his lets say entry to the world of electronica. What happened from then on - read on.

1. Hello Juan, nice to have you here with us. What are you up to these days, how is it "In a dream"? Are you promoting the album with gigs or just DJing?
I have had my live band up and running, playing lots of festivals and clubs in support of 'In A Dream.' We did a bunch of European festivals this past summer, like Primavera, and also a bunch of touring around the USA. Of course, I never stopped DJ'ing either! So it's been very busy, sometimes playing live and DJ'ing in the same night. But it's been amazing. The live band is the best it's ever been.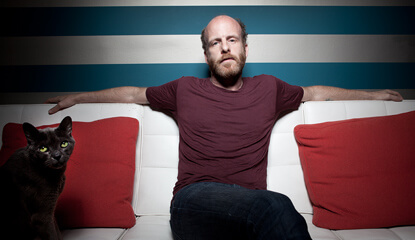 2. Lets go back in time a bit - could you tell us how the whole electronic thing started for you and where does DFA fit in that picture?
I first got into electronic music via Kraftwerk. I discovered Kraftwerk probably around 1990. They really blew my mind. To me, it sounded like a rock band playing synthesizers. It was very direct and of course rhythmically robotic and minimal. Also, I was very drawn to their heartbreaking melodies. So that was my real introduction into the world of electronic music. Later in the 90's I got really into some IDM stuff like Apex Twin and Autechre, and discovered Detroit Techno and Chicago House. My first band, Six Finger Satellite, was very influenced by Kraftwerk, DAF, a lot German electronic stuff. This was in the 1990's. We were using a lot of Disco and electronic music elements in the context of a post-punk band setup.
With DFA, it was sort of turning that formula on it's head. Where 6FS was a rock band influenced by dance music, DFA was about making dance music with a sort of punk rock aesthetic. We didn't give a fuck about what was going on in the clubs at the time, it was about doing our own thing and being a bit more eclectic without concern for 'genre' or where we would fit in.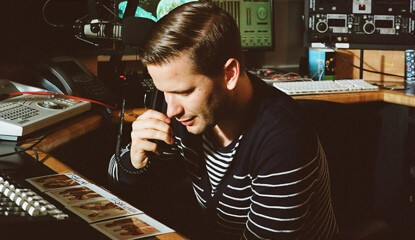 3. What do you listen to when alone and just listening to music?
I've been listening to a lot of ambient music lately. Pretty much the entire Harold Budd catalog. Of course Brian Eno. Tangerine Dream. I guess a lot of sad synthesizer or piano music. When I'm going the dishes or cleaning up around my apartment I listen to DJ mixes.


4. Have you been reading something lately? Some literature to recommend?
I just read 'Perfidia' by James Ellroy, he is one of my favorite authors of all time. His books are quite immersive in terms of time and place. He is a master of immersive time period settings, and it's very American. I just picked up the new William Gibson book, I'm going to dig into that tonight. He's another one that deals with all encompassing alternate reality environments. I think he is a visionary.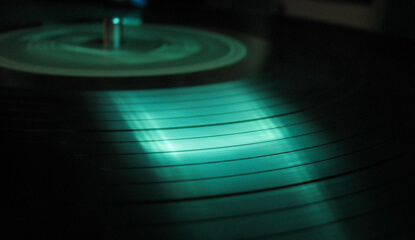 5. What's in the pipeline for you in the next few months? Some releases, remixes? Please do tell.
Working on a remix right with Tim Sweeney, we have a project together. Our first remix is for Andy Butler's label. So far our sound is very machine based - 101/303/707/808/909! A whole series of Roland x0x0's!!! It's pretty tough. Or maybe 'tuff' is a better term.


6. For the end - what are your recollections of Croatia?
Ahh I remember having such a good time there, I want to come back!! I remember the people being so nice and playing all night and not wanting to stop.


Thank you very much once more .)

Marjan Marmat Matkovic