Labyrinth Open will take place in Omis, Croatia from July 11th to 14th with the names like Kollektiv Turmstrasse, Ten Walls Live, Pan-Pot, Amelie Lens, Dubfire, Hernan Cattaneo etc.

Croatian renowned DJ and promoter Sergej Snooze spoke with German duo Kollektiv Turmstrasse, one of the festival headliners.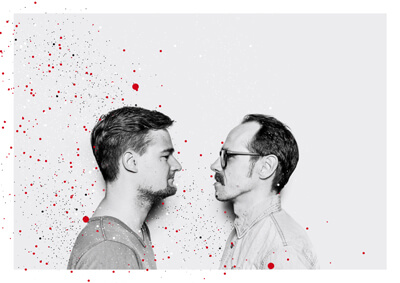 Could you please describe how you imagine your music is consumed outside the nightclubs and what are the values of the people that listen to your music in overall?

Over the years we got an impression about our audience. We are not doing the "typical" club music but rather we try it in our own ways/styles and also we like to experiment. We always wanted to wonder the worlds, means we wanted to do something between the music which works very well in the club but also wanted to produce music you can listen to at home or wherever you are. The values play a secondary role and part, we are very happy about people who listen to our music and we that we can take them on our musical journey or also the people sit back, listen and relax and have a very good time.





Could you list a few artists that you think people have in their playlist along with your music?

For sure. Through our connection with Diynamic Music, Musik Gewinnt Freunde, Connaisseur Recordings or other artists we are connected with we assume that there are a few similarities and we are in some playlists with our tracks and music. But its not important if these are well known or more unknown artists which play our music in their sets. We did so many different things from Rebellion der Träumer to Sorry I'm Late to our old stuff.. Everything might be possible.



What are your thoughts about what are the important factors that affect peoples when they make a decision what they will listen to your music?

There are many possibilities. For one thing the people know and like what we are doing and they hear specifically our music. But in times of Spotify, Youtube, Facebook etc. they can listen to our music by chance and they want to hear more from us then because they like what they hear. We also experience it by ourselves. We listen to the radio, at our friends places, on Spotify or or or and we then discover new music with the goosebumps feeling and that was not a conscious decision… To listen to that music again or to find out more about the artists and their old and new music is a conscious decision.