Helena Hauff is a German DJ and record producer based in Hamburg.
She is known for her "stripped-down techno and electro tracks," that are recorded using strictly analog equipment and draws influences from acid house, EBM and industrial music.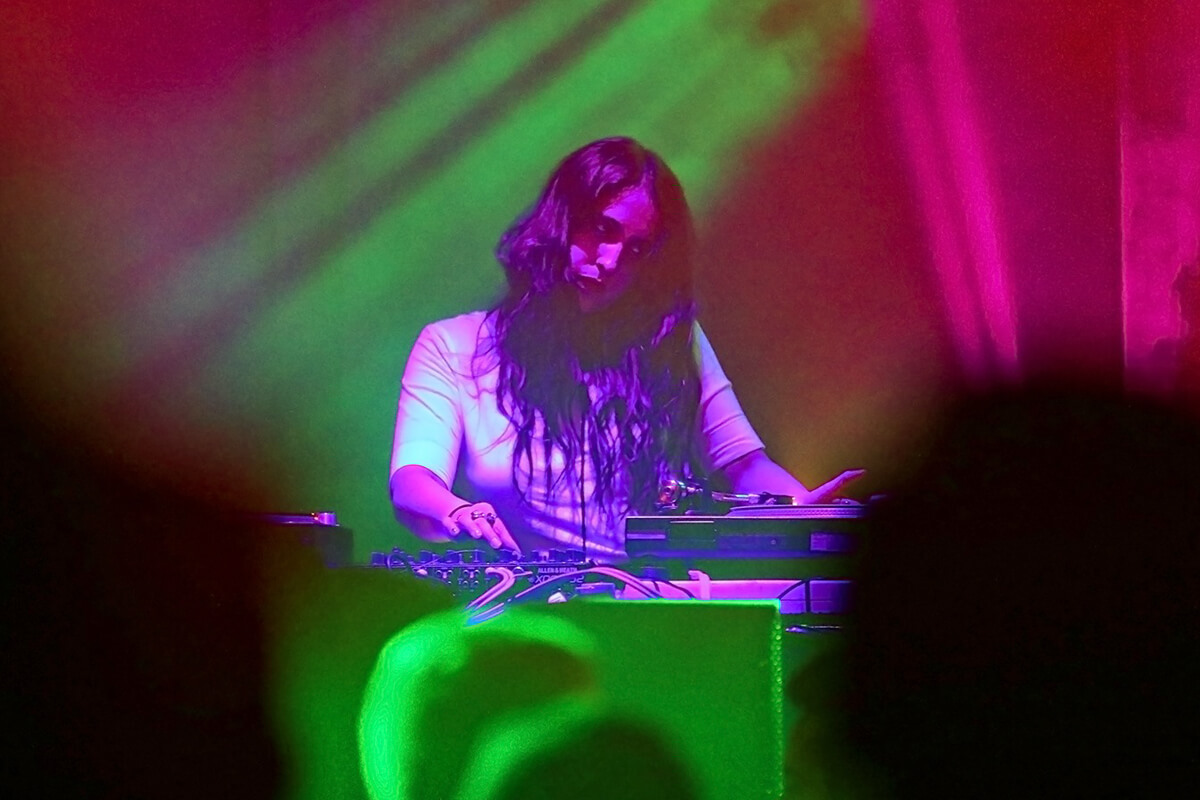 1. Your new EP 'Living With Ants is coming out soon. What can you tell us about it?

A statement of romantic infatuation amongst an otherwise hash, twisted and raw landscape. A glance into the past and a look to the future. There is nothing apologetic about this record and that is what makes it so great.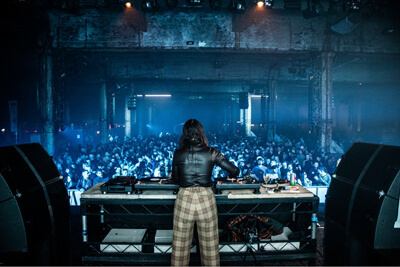 2. What's your favorite track you never play?

Oh shit, that's a very good question. It would probably be something that is not techno or electronic music. I really like singer/songwriter stuff from '60. and '70. I love Nick Drake for example, and I never really play his music.

I mean, I don't have one track but a lot of music that I listen to at home, I would not play at the stage.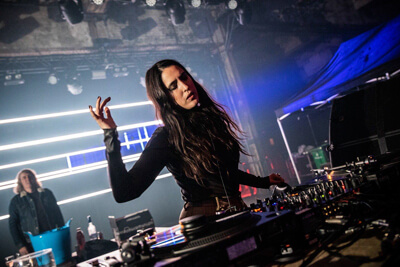 3. Knowing what you know now, what would you do differently? Would you still DJ?

I would probably do pretty much exactly the same. I feel like I have not done anything where I'm looking back and thinking now I should have done differently, because I always only do things that feel right at the time and that really works quite well for me.

Except for maybe ask the person sent the written inteview over to me before they publish it. Sometimes they write things that i did not actually say, this happened quite a lot. I always trust people, maybe to much. I should be more careful and not trust everybody. I mean, if you don't trust people you're kinda lost, you have to trust people.


4. Your biggest inspiration?

Generally, I'm really inspired by Detroit techno and electro. Also when I start Djing, I was into a lot of Chicago house and I'm really into Dutch underground, acid, techno, electro. My favorite nowadays artists be classics like Jeff Mills, Robert Hood, Drexciya.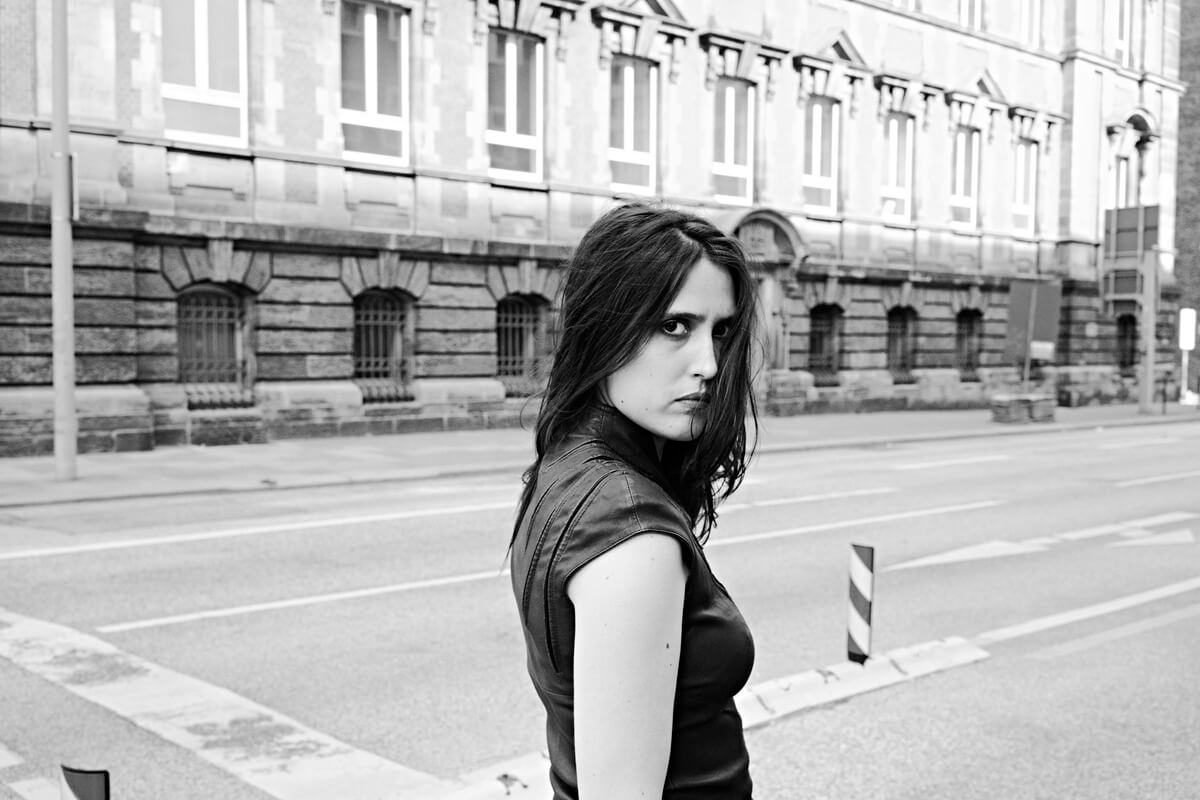 5. If you can remember, what single night out was the most memorable for you as a DJ?

Tonight? I remember this the best because is just happening. I don't have a single night. There are some big moments, like last year closing Dekmantel's main stage, or the first time I played outside Hamburg and Germany. This was actualy in Belgium, Meakusma Festival.

And the second time was a student party in Sweden. Those moments are something new that you never done before and you get an opportunity to play special set at special time, like be the headliner.



6. What genre you think it doesn't get attention it deserves?

I would say electro, but it change a lot in the past years. Maybe hardcore, its not so much hardcore. People are to soft.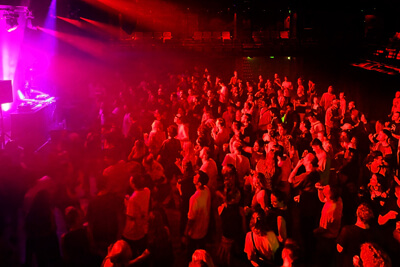 7. What's your opinion regarding the difference between old school DJing where everything was restricted to vinyl and modern DJing where most tracks are never put on any physical media before or after release?

For me it's a personal choice, what you can work with better. I learned on vinyl and I can't get enough of it, it's just my thing. I can't even imagine to do anything differentedifferent because I really love it. It's a lot more difficult to play vinyl from a technical point of view, because a lot of the time does not really work. You turn up and there are many DJ's before you and they play digital and you play vinyl and it's just…setup is just fucked up. Sometimes it doesn't work and then everybody thinks you are shity DJ.

There is the difference like the way you play I think. Little bit more surprise and roughness. It's not always perfect. Some track aren't so tight for example. When you mix them you have to really work, you can really hear that the DJ put some work into it. It's not so clean and I feel like that gives a great energy. When you play digital everything is cleaner and more perfect but sometimes you miss the roughness.



8. Do you adjust your set to place and crowd or you just play how you feel at the moment?

I play how I feel. But also because I only play vinyl, I can at the end of the day only play what's in my bag, so I'm quite limited. I have to make a decision before what to bring. Sometimes you don't know how big the stage is, you expect something different and then you turn up at a gig and you realize, oh, this is actually really small stage.

Maybe you though another act and they didn't come and you play after somebody else. You're less flexible with vinyls, so sometimes you just simlpy bring the wrong records that don't fit the vibe. But it can also be interesting to do that because it's a little bit of a challenge. You turn up, you got your bag and you have to work with it.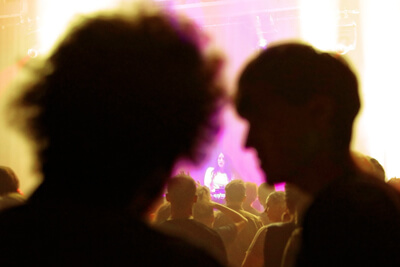 9. Your b2b rule?

I have a rule. I only play b2b with people that I have had a night out drinking together with. You have to really know how to get on with someone when you're drunk and you can sit around and have a nice conversation, feel comfortable with the person.

Because when you play b2b, the most important is that you feel comfortable. It has to be a friend.